A holistic approach to tutoring: Unmatched Academic Consulting Service
Lecturer is an academic consulting & mentoring company founded by a Physics Ph.D. In order to help students achieve their dreams, the Lecturer designed teaching methods to reflect the vision of a scientist involved in active research with a decade of experience in teaching students of varying levels and backgrounds. Over the years, we have grown into a family of researchers providing top-tier academic guidance to high-achieving students.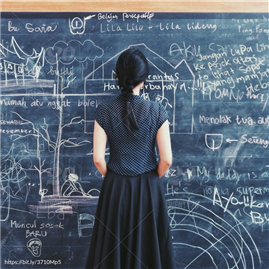 The Lecturer Academy assists student in a variety of fields;
The effectiveness of online tutoring sessions depends on how they are designed. Online tutoring sessions are tailored to the needs of each student. We offer interactive online sessions. Students and teachers have dual monitors and digital writing pads, which allow tutors to ask questions to students on the spot and check their understanding.
Choosing a career that suits a student's preferences and abilities is crucial to long-term success. Our tutors analyze the student's performance as well as their personality and characteristics. Based on this data, we research the possible careers that are financially rewarding and emotionally satisfying for the student.
Personal mentoring & motivation, personal development sessions: Academic competence pays off when students possess a strong, healthy, resilient mental state with healthy confidence and assertiveness in handling challenges in their lives. Thus, we provide our students with regular mentoring sessions aimed at boosting their confidence, overcoming anxiety, and becoming assertive. Keeping track of the student's mental state and reporting it to the parent is part of our process.
Assistance with proofreading university application documents and writing statement of purpose letters.
Our tutoring sessions follow the high-level IB/AP curriculum that guarantees students' success at top-ranking universities in North America and Europe.
What makes us one of the best academic consulting company in North America ?
We only work with qualified, top-notch PhD and Master's level academic tutors. We ensure that tutors are qualified by confirming their degrees, transcripts and experience

We closely keep track the progress of the student under the guidance of the tutor and ensure that student is showing significant progress
We provide personal coaching sessions to help maintain student's motivation, enthusiasm and improve student's confidence
We provide career guidance service by helping student explore the careers that suits student's personality, nature and abilities
We create custom courses for students who need them
We provide personal development series by periodically suggesting students to read books/audiobooks to elevate their consciousness, resilience and self assurance